IT controlling, IT performance management
For historical reasons, the term "IT controlling" is nowadays no longer commonly in use in the English-speaking world, although its origins can be traced back to the "comptroller" and the "controllership" in the U.S. and elsewhere. The controllership function has apparently been absorbed in the management accounting discipline, whereas the IS discipline has yet to develop a commonly agreed upon substitute. In IS, we find terms such as "IT performance measurement", "business value of IT", "IT productivity", "business/IT alignment" used to substitute for IT controlling in the English-speaking world. However, each of those terms covers only some aspects of the IT controlling discipline and, hence, is not a suitable synonym. Unfortunately, the more recently popular term "IT performance management" also does not work as a synonym for IT controlling, because it remains largely unclear what it means. Taking the perspective of the book by Wiggers et al. "IT performance management", the two terms seem very similar at first sight. However, on closer inspection, the conception by Wiggers et al. still does not cover the breadth and depth of approaches in the IT controlling literature. In summary, IT controlling at present is a specialty of the mainly German literature on the topic and not easily translated into English. Very briefly, IT controlling is a (sub-)discipline of Wirtschaftsinformatik research concerned with providing sound methods of (information) management to determine, possibly measure, and evaluate the (quantifiable and non-quantifiable) effects of IT/IS on corporate performance.
Involvement:
Involvement:
Involvement:
Involvement:
Involvement:
Involvement:
Involvement: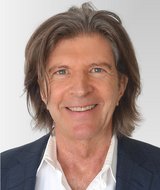 Prof. Dr.
Room:

R09 R04 H27

Phone:

+49 201 18-34042
Dr.

,

(geb. Lange)
former Senior Academic Staff
Please note that this section only displays current staff. If you are looking for contact data from former staff, please go to the respective section.