Information Technology Management
In many companies, the complexity of existing software systems compromises the evaluation of the information system - both from a software engineering and from an economic perspective. This affects a number of important decisions, e. g. when and how to replace legacy systems or how to plan and control investments into the information system. Furthermore, the lack of transparency is a severe obstacle to aligning the evolution of the IT system with the corporate strategy.
Our research approach is based on models of IT infrastructures. They represent the features that are essential for the evaluation of those infrastructures. To support an adequate economic evaluation, we focus on how business processes make use of IT resources.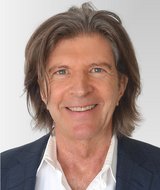 Prof. Dr.
Room:

R09 R04 H27

Phone:

+49 201 18-34042
Dr.

,

(geb. Lange)
former Senior Academic Staff
Please note that this section only displays current staff. If you are looking for contact data from former staff, please go to the respective section.