E-Commerce, strategies and processes
The initiation and processing of business transactions over the internet, in addition to suitable marketing concepts, requires the reorganization of commercial processes and, if applicable, all-embracing strategic alliances between branches. In addition to this, powerful information and communication systems become very significant. In order to cope with the functions linked to the systems, there are a large range of proven concepts from field business management theory, information technology or information systems research. At the same time, e-commerce demonstrates a series of distinctive features that bring with them attractive challenges for IS research.
Although e-commerce can seem to focus superficially on the development of business over the internet, our approach is that it requires the integration and extensive automation of stock-related processes such as procurement, logistics and transactions. The technical support for processes of this kind requires systems that guarantee a high degree of reliability and integrity. Concepts must be constructed that allow close integration of the various information systems involved in an e-commerce transaction. Designing powerful e-commerce infrastructures is a demanding task requiring a sophisticated approach taking account of economic and software-engineering aspects. Within ECOMOD, a project funded by the German Research Foundation ("DFG"), we have developed a method that supports the design and maintenance of a flexible infrastructure for e-commerce.
E-commerce websites offer a huge range of products, and in the case of auction sites for example the selection is almost unlimited. For all these products to be managed by information systems they must be described meaningfully , and so catalogues, sometimes called "Internet Electronic Product Catalogs" (IEPC), have become fundamental components of trading sites. IEPCs are there to put "multimedia product representations" at the customer's disposal. However, tighter integration of the information systems involved in e-commerce processes requires conceptual models capable of describing many product types in a comprehensive way. For this purpose we design and evaluate generic and flexible object models.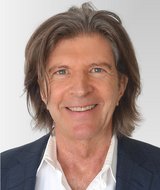 Prof. Dr.
Room:

R09 R04 H27

Phone:

+49 201 18-34042
Dr.

,

(geb. Lange)
former Senior Academic Staff
Please note that this section only displays current staff. If you are looking for contact data from former staff, please go to the respective section.